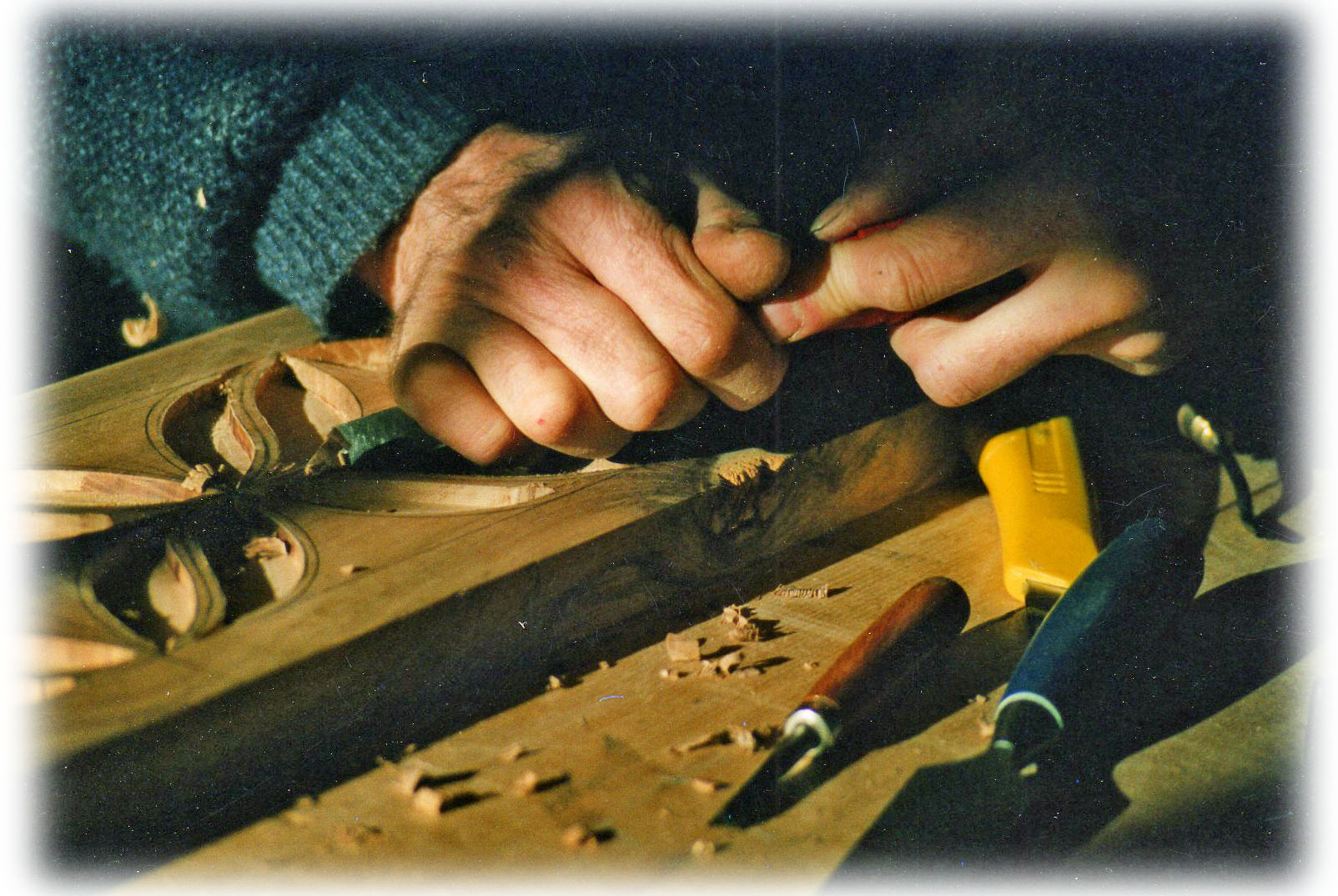 Each piece of furniture is unique and will be the centerpiece of your room.
I can easily reproduce or create any decorative element to match the environment of the furniture, such as coats of arms, crests and other heraldic symbols.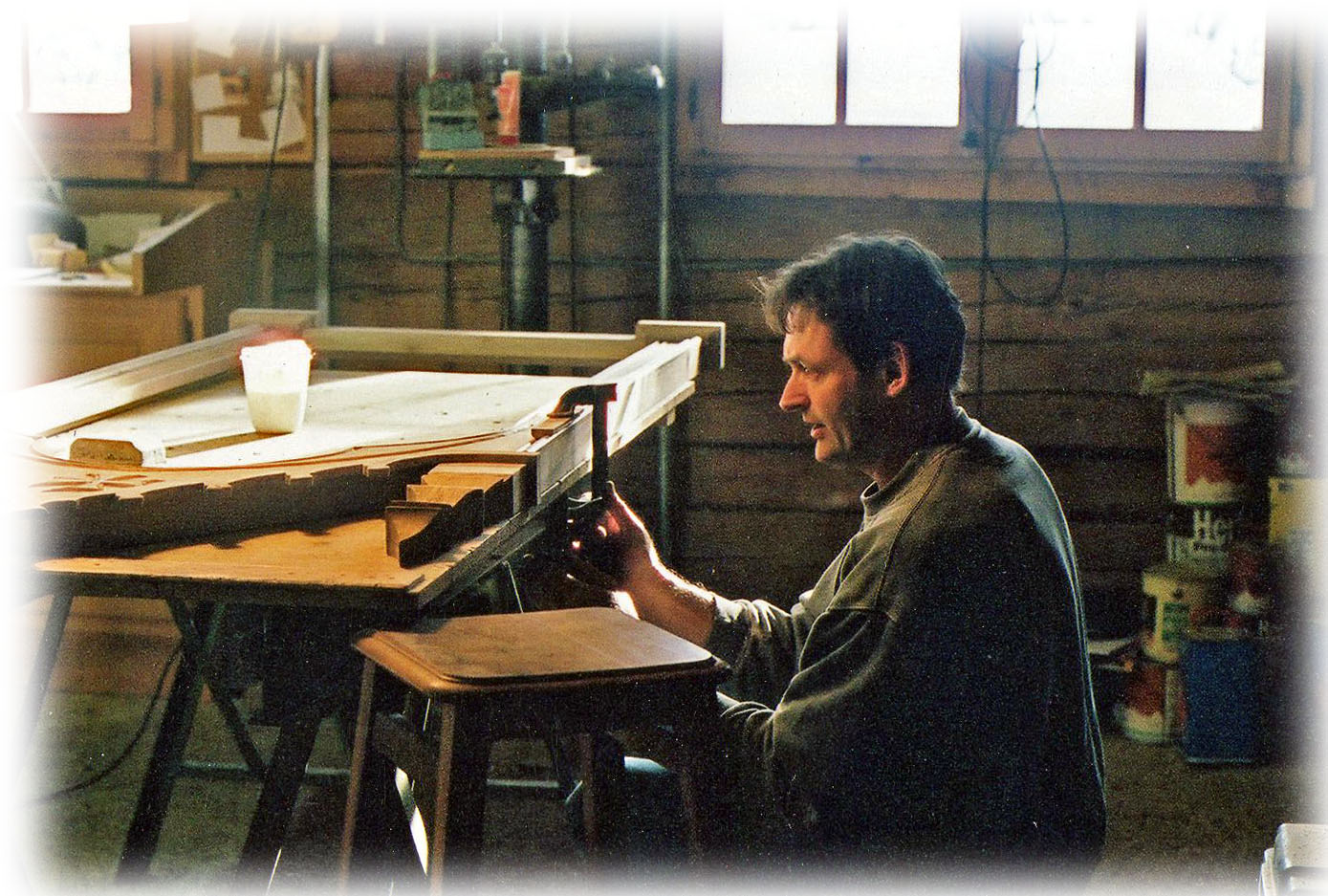 I strive to mimic as closely as possible the methods and techniques of that time, using the same ornamental elements:
Semi-circular arcades, "dog tooth" decorations and friezes for the most ancient,
Openwork or blind fenestration, panels with linenfold patterns, "fleurs-de-lis" designs, for the more recent,
(all before the first influences of the Italian renaissance).
The workshop is nestled at the foot of the13th century Tour Chevaleau, located in the quaint village of Beaulieu-lès-Loches, an hour South of Tours and the Loire valley.
I have been registered in the "Répertoire des Métiers" for over 30 years. From the onset, my principal interest has been in fabrication and copy of "Haute Epoque" and "Moyen-Age" furniture.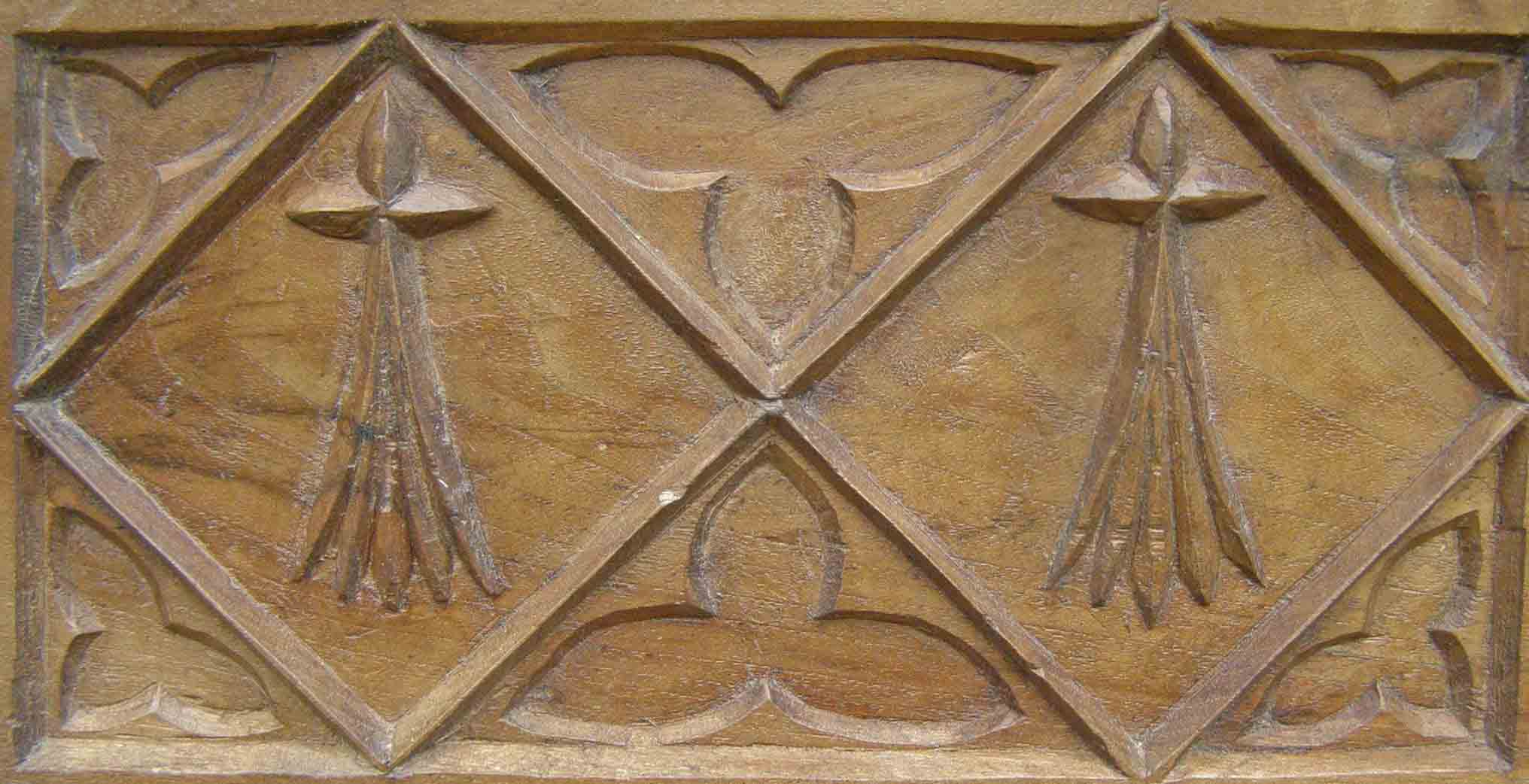 The woods are planed by hand, joined and stained according to your wishes;
The finish is entirely composed of beeswax, allowing a natural ageing and a beautiful patina which will become more refined as time goes on.